Space (Usb Audio Key)
€10.00
Space is the new album by Floraleda Sacchi which clearly enters the realm of Space music. The project can be considered mysterious, relaxing, and evokes a feeling of contemplative spaciousness.
The release is a USB key storing 24bit Audio + Booklet.
The USB key is compatible with MacOs, Windows, Linux and smart TVs or the USB of your car.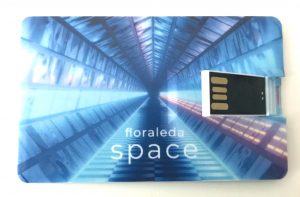 TRACKLIST
1) Space (Gapeless album)
2) Spaceship
3) Moon
4) Welcome to Lunar Industries (by Clint Mansell)
5) Outer Space (Gnossienne 1 by Erik Satie)
[Total Time: 42:57]